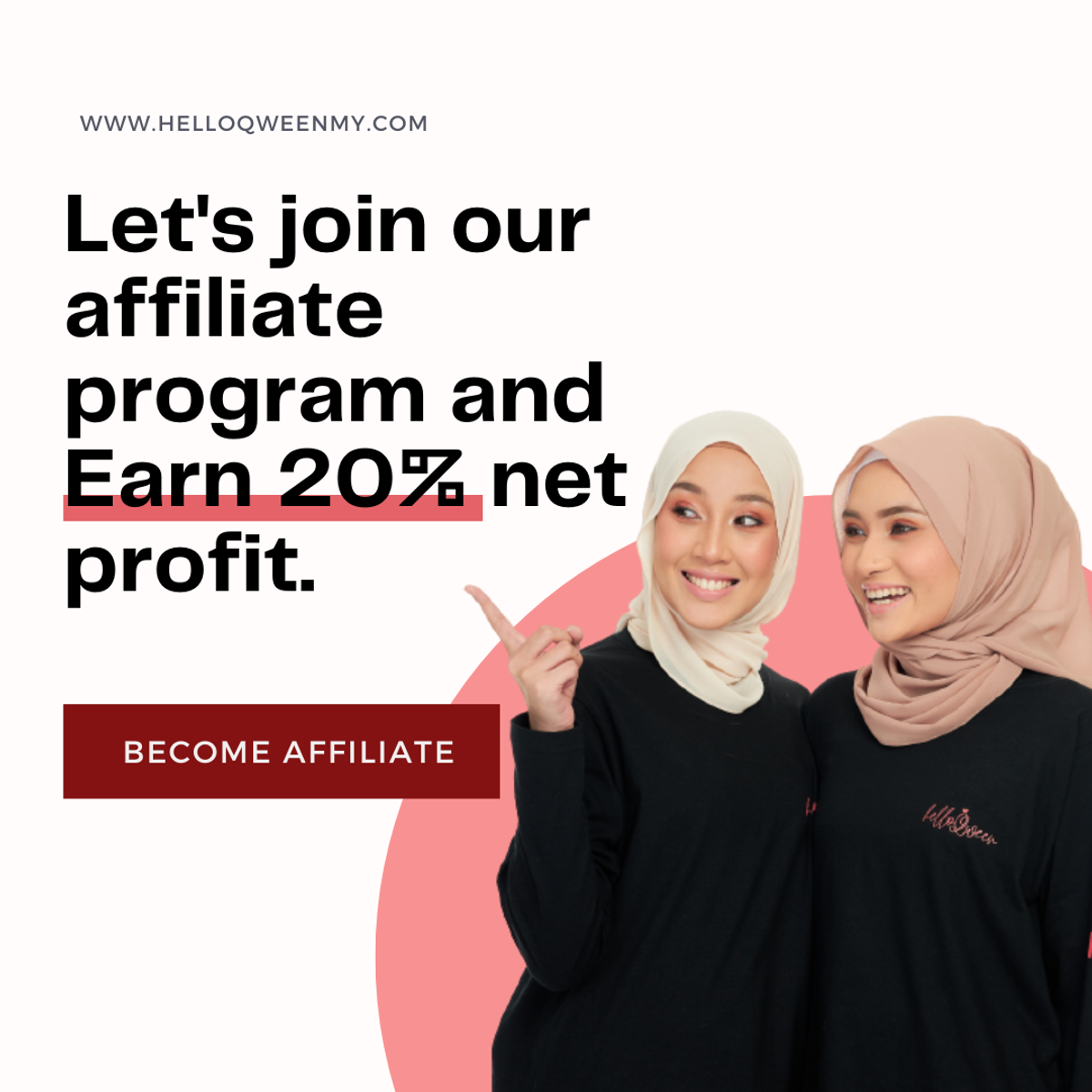 Let's earn 20% commission with Hello Qween!
Yass, we allow you to sell all products from the Hello Qween store.
What is the benefit of joining us?
It is 0% low-cost and easy to start!
You have much more freedom than an employee.
A wide range of items can be distributed to consumers.
How to join this Affiliate Programme?
Ensure that your TikTok Shop is ready to use! (setup the registration first)
Go to your TikTok profile and click the TikTok Shop Icon.
Search "hello.qween" to add the product.
You may add any product from Hello Qween to your TikTok Shop!
Every purchase under your TikTok shop will notify us.
When TikTok Shop were approved, the commission will transfer to your TikTok Shop wallet within 15 days.
Your TikTok account is less than 1k followers? Let's be part of the Hello Qween team! We will help you to increase your followers!
Do WhatsApp us now! (011-27139662)